The Phantom
Grimnir, the Phantom :: Ebony Fearchrysm; Dark Keeper of the Kurogami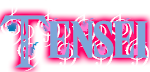 Posts

: 181

Points

: 221


Reputation

: 0


Join date

: 2014-11-04


Age

: 28

Subject: Phantom 1: Freedom! Thu Jul 28, 2016 10:24 pm

---

-Transmorphoghost Chronicles-

The story of the Spirit, Transmorphoghost, the transforming Spirit of many names and faces, being trapped and escaping from Hell along with some friends he meets along the way.
The Phantom
Grimnir, the Phantom :: Ebony Fearchrysm; Dark Keeper of the Kurogami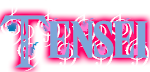 Posts

: 181

Points

: 221


Reputation

: 0


Join date

: 2014-11-04


Age

: 28

Subject: Re: Phantom 1: Freedom! Tue Sep 20, 2016 1:25 pm

---

Page 1

-In Hell-

The Slavemaster spirit is working the enslaved spirits that are living in Hell, forcing Labor on them for them to throw into the fire, then to gather more Labor and throw it into the fire. "WORK, SLAVES!" The Slavemater cried, cracking his whip upon the bound souls.

They would step forward, one by one, and throw their Labor into the fire, and begin to turn around to go get another Labor, carry it over laboriously, and then hurl, their Labor in the the fire again."NEXT!" The Slavemaster cried, as the focus came in on Transmorphoghost, a simple spirit with swirly eyes.

Transmorphoghost: Stretch, I can't take this Labor anymore. I'm gonna break us out!

Stretch, who was the slave that was bound right beside Transmorphoghost in line and in number, of whom had become quite the friend to Transmorphoghost during their imprisonment together, would turn his head to the ambitious spirit, asking "How? No one escapes!"
The Phantom
Grimnir, the Phantom :: Ebony Fearchrysm; Dark Keeper of the Kurogami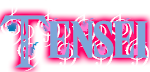 Posts

: 181

Points

: 221


Reputation

: 0


Join date

: 2014-11-04


Age

: 28

Subject: Re: Phantom 1: Freedom! Fri Oct 28, 2016 12:38 pm

---

-Page 2-
The Phantom
Grimnir, the Phantom :: Ebony Fearchrysm; Dark Keeper of the Kurogami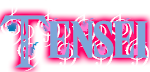 Posts

: 181

Points

: 221


Reputation

: 0


Join date

: 2014-11-04


Age

: 28

Subject: Re: Phantom 1: Freedom! Fri Oct 28, 2016 12:44 pm

---

-Page 3-
Sponsored content
Subject: Re: Phantom 1: Freedom!

---