Tymon Nikia Bolton II
Shinseigami, the PanDaddy :: Pandimensional Overgod; the Unrestricted Being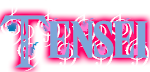 Posts

: 1582

Points

: 1813


Reputation

: 1


Join date

: 2014-10-14


Age

: 28

Subject: Black Realm Chapter 8; Memoir Sun Dec 10, 2017 11:21 am

---

Tymon Trini-t Tensei

March 8, 2012 ·

... Homies. These past 4 years of life, we've been through the greatest things of our lives. We have evolved past the status of 'Homies' even through all that we've been through and become 'Family.' Ever since CJ left, we have become separated. Split. Divided. It has happened more frequently as time goes on. I now spend my time with Tatiauna. CJ has moved away. Zeik and Eliot are at odds. Kham has moved away. People attend college and have lives there. Not every house is or was CJ's house, sad to say, and now without it, we've lost pieces of ourselves that reside there to this day. One day, all of us will regroup. We will be the family that we know we are. We will experience Matt's random jokes and outings again. Fight Club. Conferences about Vescrutia in person. Going downtown. Watching movies together in one place. Laughing and reminiscing about everything from our childhoods that we shared... Playing board games, truth or dare, or even making breakfast. That day will come... And when the time comes, everyone will know. And the Family must come without hesitation. — with Kurai Idontusethispage Makai, Deveal Person, Michio Kham, Ethan Selisky, Treyvehan Rion Hatton, Sandy Barnard, Sa'Von MacTavish Gooden, Harrison Selisky, Dierra Doc'Holiday Courtrell, Sheridane Graham, Tiffany Chiu, Stefanos Zesu Johnson, Lynzie Jackson and Dameian Zeik Makai.