Pandoire
The True Crystal Grimoire :: Tymon's Personal Book; The Bible And Gospel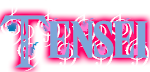 Posts

: 610


Join date

: 2014-11-30

Subject: Re: Prologus: Greatest Shadow Game - For The Crown Tue Mar 10, 2015 3:55 am

---

(Baby)

After Tsuki And Friday were Completely Babied by Tymon and Tigen, who, quite Clearly, Set Those Broads Up From The Very Beginning, would, after Literally Taking Only A Single Point, Win The Game.

"THIS GAME IS OVER!!!"

As It Is Written, So It Will Be.
Tymon Is The Victor and The Story Belongs to Him.
Now, With It, He May Do Whatever He So Chooses.
Absolutely.
Without Question.
Forevermore.
The End.
Tymon Nikia Bolton II
Shinseigami, the PanDaddy :: Pandimensional Overgod; the Unrestricted Being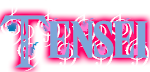 Posts

: 1582

Points

: 1813


Reputation

: 1


Join date

: 2014-10-14


Age

: 28

Subject: Re: Prologus: Greatest Shadow Game - For The Crown Tue Mar 10, 2015 4:13 am

---

(Unrestricted)

"Unleashing All Restrictions."

Each One, from 0 to 13 would IMMEDIATELY Align within him, causing a Glowing Green Gleam to Glimmer in his Eyes.

"THIS GAME IS OVER!!!"

The Voice Bellowed Over The Land Of Peace, Washing Away The Darkness And Coating It Once Again In The Light,

"THE END!!!"

The Name of His New Signature Technique; a Green Eye Beam That Absolutely Ended Whatever The Target Of His Focus Was At The Time.

"ABSOLUTE FINAL WONDERLAND!!!"

The Green Beam Gleamed, Sweeping Over The Land With the Light of the Flames of Eternity Now Illuminating The World Again, Utterly Obliterating The Darkness. Peace Was Maintained, Restored and Balanced In Harmony. With It, The Will Of Tymon, Kairo Tigen, Would Be Allowed To Return To Completion With The Will Of Tsuki, Bunnybee Friday, Along With Him. The Pandoire That He Assimilated With His Very Being After Tucking Its Light Away In The Shinsanity of Darkness would Allow The Black And Yellow Flames to Do Their Stuff To Bring The World Into Absolute Melodious Perfection.

"There now," he said, Signing and Dating the Book, "All Done With That Wrap Up." Because HE Was the one that STARTED that Story, HE was the One who had to FINISH it, ANYWAY. Just Saying. "So Now, You Dumb Bee..." he jested with a sly smirk, "... We've Got Quite The Story To Tell, Don't We?"

Of Course, in the New Beginning on the Cleanest of Freshest of Slates, the ONLY ONE THAT WAS GOING TO BE GOTTEN, He Would Share The Rights of the Story With His Loser Wife, Tsuki. The Two Of Them Would Happily Write The Story Together, Both As Equals In Its Part. He Kept The Book Inside His Being Whilst She Was Kept Inside the Book, Helping Him Out As He Helped Her Along The Way.

Now The Story of True Love Could Truly Begin From The New Beginning.

"I Love Yo Dumb Ass."

"CONSECRATION!!!"

(143rd Post. <3)

(4:17)
Sponsored content
Subject: Re: Prologus: Greatest Shadow Game - For The Crown

---