Tabrynth
Prof. Dr. Tron the T-Cleff :: Deus Ex Machina; Jinseigami Omnitron of the Dusk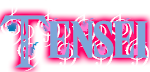 Posts

: 1571

Points

: 2177


Reputation

: 1


Join date

: 2014-11-16


Age

: 28

Subject: Cleff, The Essence Of Technology Fri Oct 18, 2019 4:28 am

---

A technology sprite that endlessly thirsts for electricity, data, technology/machinery and knowledge. He endlessly stores each of these in his infinite storage of a body. The more he collects, the more power he gets. He is one of the last of his kind, and one of the most powerful...

Spoiler:

Anatomy
Originally, Cleff resembled Jirachi in size and appearance, having a small, egg-shaped body with two legs that came to an incredibly sharp point. He had mitten-like hands with flowing tassel-like things flowing directly from his wrists, which were extensible and able to be sharpened or changed more dense at will. On the back of his neck extended 2 extremely long strings with 2 orb-like things on them, which were used to drain, share and delete knowledge from the mind, computers, or whatever retains information. These orbs also work as sound disruptors and can be amplified by his wings. They are also used to plant viruses in computers or electronics, and they allow him control over these things, too, or rather anything mechanical or that uses electricity. They also conduct and shoot electricity and must have physical contact to do the draining/virus thing. Cleff had cute little oval-like, black eyes and a cute little mouth. He seemed to have no eyes in his sockets. Cleff's body is completely hollow and can store and ungodly amount of data, information, etc. etc. anything he wishes for an indefinite amount of time.

Cleff then underwent a very strange transformation upon taking in a fatal virus, which caused him to change into Corrupt Cleff. As Corrupt Cleff, he was the same size, however had become almost completely black, with little hints of red in between. His mitten-like hands became tiny claws, and he grew a small devil tail. Also, his body became immune to shadows and darkness, and he constantly created viruses from his own body, in the form of small round, black objects.

After he recovered from being corrupt, Cleff had taken in so much excess data and knowledge that it changed his body into a more humanoid shape, giving him actual legs, arms with claws, a flowing, fluttering jacket, a hat, and also, with his upgrade in power, he gained another set of wings. His flowing tassels had been integrated into his jacket, making the jacket he wore part of his own body as well as a nice accessory.

Once receiving his Pact Beast, Nirvana, Cleff underwent even more changes due to the knowledge she constantly filtered into him. His body became even more human like, and he gained yet another set of wings, giving him 8 wings now. He had 6 on his back and 2 on his head. His overall anatomy stayed the same save for the difference in size and shape. The tassels he once bore became armor for his body and also constant streams of flowing, solid data coming from his arms. The reason for this is unknown.


His wings look similar to that, gray in color. However they are bulkier and only have 3 bulky stems that are cylindrical, just like his wings, and they extend outward farther, only connected to him by a single cylindrical stem instead of by the whole wing... thing.



Attire
Originally, Cleff bore no clothes whatsoever with the exception of his extremely cute black hat with 2 pointed horns at the top. After the change into Corruption, Cleff's hat became a helmet with a visor, the horns being slicked back and matched his red and black color scheme. Once he was out of his Corruption Mode, Cleff's hat became tall and pointed, like that of a mage, and generally covered one of his eyes at all times. Currently, Cleff's hat has become a helmet once more, the same two horns jutting out of it as they did when it was his hat originally. It now makes him look more intimidating than it does cute.



Personality
Originally a very kind, chipper, cute and childish fellow, he resembled a naive child in every aspect of himself. He wished to make friends, enjoy himself and help out whenever he could, no matter what it was. He enjoyed hiding himself in laboratories of others, quietly sitting and observing, maybe learning what the inventions are made of and creating them himself. He enjoyed creating things such as robots or other technological beings, and it barely takes him any time at all, due to his intellect and ever growing knowledge. He was also great at taking orders (unless he knows that they are not right), making him a really good ally, too.

Once he reached Corruption, however, Cleff's entire demeanor changed for the worst. He became evil, malicious, cruel and heartless, only wanting to consume knowledge and spread badness and plague throughout the lands. This was the time of darkness.

However, once cured of his own bugs, Cleff became a bit more mature.. Though, with a little traumatic feel to it. He isolated himself from the world and pent himself up in the Chaotic HQ for quite a while, seeing no one except for his machines and his Digimon. This gave him time to think. After a while, he became a little less anti-social and tried to right his wrongs that he committed while corrupt.

Currently, Cleff is losing his feelings due to his Pact Beast. His speech is becoming a bit more robotic and computerized, his habits are becoming a little more cold and unfeeling, and he feels the need to constantly work and create new machines for no particular reason. In a sense, he is maturing into an adult in the worst possible way.




Accessing Data; Classified Information. Profile: Cleff.
Cleff is a Technology Sprite, a special being created from lingering knowledge, technology, sound waves and electrical currents is a one of a kind being, or so he knows. His sole purpose is to learn and give knowledge, or, one could say, delete knowledge one doesn't need to know. Now, you might think he does this on his own accord. He does not. He actually lives for fun, learning new things and just plain old enjoyment of being. He may share what he knows every now and then, but otherwise, he keeps it to himself. He does not, in fact, enjoy wiping the minds of people, however he has done it from time to time as he's gone from place to place, disrupting people's minds of what they need not know, since it takes a hell of a lot of time to delete information that's large. It would take him a month to wipe someone's mind completely.

Cleff got hungry one day and ate too much bad information. This is from absorbing all of the shit that Arashi had given him, before. Once this happened, Cleff fell to the power of a virus, becoming Corrupt. Because of his Corruption, Cleff searched for power and way to stay corrupt for eternity, as well as trying to corrupt everything else. Because of Cleff's thirst for knowledge, data and just energy altogether, he absorbed a shitload of power around Vescrutia, and created Bases of Operations for himself in every village by stealing the abandoned laboratories. Naturally, he took everything inside, as well, gaining their abilities for himself. Because of that, Cleff gained a MASSIVE boost in power, knows a LOT more about Vescrutia as a whole and... Basically.. Has some of the strongest and best technology in Vescrutia. However, because of his corruption, he could not use it correctly, and only tried to attain more power and knowledge. Seeking out Mahk-X's prison, only because the only one who could let him in that WASN'T Mahk-X himself, Cross, was there. Unfortunately, Mahk-X came to visit and Cleff had to launch The Assault, which was sufficiently combated by Mahk-X. Cleff's corruption, which was dying at this point, faltered and allowed the normal Cleff to send a message to Mahk-X. In return, Cross went out to stop the corrupted Cleff and succeeded, leading to a now more stern, badass, controlled and overall calm, cool and uncaring Cleff. He knows so much and has done so much that taking it all in at once has altered his original personality and appearance. Now he has a jacket, a different hat, has grown to 5 feet tall and has claws instead of hand nubs. Also, many green lines of data have appeared all over his body. Anyway, yadda yadda yadda, Cleff is really strong now and better than ever, yadda yadda ya.

(Oh, and for the record for anyone who did not know, Cleff's body stores numerous Yottabytes of information. He has the most massive and extensive space within his body that can hold the knowledge, electricity, data, etc. of several planets before even being close to an eighth full. Yeah. He's THAT massive on the inside. Think of Cleff's insides as another galaxy of just pure... open space.)



Technological Wings

Each of Cleff's wings have different weapons embedded into them that grow as he grows, just as his wings grow when he grows. He may embed any technological machine or weapon into his wings.

Upper Wings

Upper Right Wing

Laser cannons: Large cannons that shoot out powerful and forceful, gigantic, explosive beams from them.

Electrical blasters: Large cannons that shoot out powerful electricity, normally condensed, but can also be wide-spread.

Plasma cannons: Massive cannons that shoot out pure plasmatic blasts. These can be of ANY of the plasmas there are.

Gun turrets: Turrets that shoot out a rapid amount of powerful bullets.


Upper Left Wing

Flamethrowers: Shoots out massive flames of intense power that can be concentrated or wide-spread.

Grenade launchers: Fires off grenades in a rocket-like fashion. Can change the force in which they are shot.

Nukes: Giant nuke shooters that fuck shit up.

Missile launchers: Fires off rounds of missiles. Can change the speed and what type of missile is fired.


Middle Wings

Middle Right Wing

Pulse cannons: Shoots out powerful, disruptive pulses of either pure disruptive energy or pure disruptive force.

Positron lasers: Fires out powerful positron beams. Naturally, they fuck shit up.

Machine guns: Shoots bullets at an extreme rate.

Photon cannon: Cannon that condensed light and electricity and fires them combined as pure destructive blasts.


Middle Left Wing

Stun guns/rays/beams: Shoots out rays/beams that will electrocute and stun the enemy. Or makes stun guns... electrocute and stun the enemy.

Disintegration rays (from Teen Titans): Powerful, large beams that can split apart things on a molecular level, causing them to disintegrate themselves.

Bazookas: Large explosive shots, obviously.

Poison dart shooters: Shoots out poison darts silently and swiftly. The poison is very strong.


Bottom Wings

Bottom Right Wing

Tank cannons: Obviously the tank barrels that shoot out those big, powerful shots.

Cannonballs: Gigantic, swift-firing cannonballs.

Freeze rays: Rays of energy or just extremely cold beams that can be any temperature below Absolute Zero, causing it to be able to freeze whatever it touches.

Magnetic blasters: Shoots out powerful magnetic shots that can magnetize things, demagnetize things, or just create magnetic fields. Or just be shot out for powerful, destructive shots at the foe.


Bottom Left Wings

Claymores: You know, the revolving gun-cannon things? Yeah, those.

Shrink rays: Very powerful rays that shrink things down to literally any size, even to the size of a quark... or smaller.

Condensed heat ray/beam: Naturally, very condensed and very powerful condensed heat ray/beams that can pierce 1,000 feet of steel with ease.

Air/water/ground torpedoes: Torpedoes that specialize in either cutting through the air with no wind resistance, shooting through the water silently with no water pressure or resistance, or shooting through the ground able to split apart the ground to continue to its target with no resistance.

All of his wings are affected by his changes, not just one (Ex. If he switches to the Laser cannons on the upper Right wing, all of the wings would fire laser cannon shots, not just the upper right one.) He can, however, change the wings into separate weapons (one may be a gun turret, and another may be a sword, or something.)

Melee Wing Weapons

Shield: Creates very large, very powerful, durable and sturdy shields.

Swords/blades: Powerful swords that are very strong and durable... and sharp.

Buzz saws: Saws in which he can change their speed and intensity.

Scythes: Large scythes that... slice up stuff. (These are not on extendable appendages, his wings just become scythe blades connected directly to his back.)

Chains: Makes chains whip out and stuff. Also can make them into Chain-whips or Chain-scythes.

Metal whips: blades whips that have sharpened blades all over them.

Extensible claw-hand things: Large, metal claws that can grab or rip things apart.

6 spider-like appendages: Similar to those of Invader Zim (Those appendages are used for shooting small electrical jolts and moving when the body cannot.) Also, they can be used for physical combat because they are quite... physical.



Plus, now he can change them and his bodyparts into Meda Parts and Custom Robo parts at will as well as use Megaman EXE chip data.



Another thing, if Cleff is to devour too many viruses or get hacked against his will, he will turn into Corrupt (or Virus) Cleff in which he has several new abilities, though he cannot use his normal Data abilities, for they become Virus abilities until he changes back. While Corrupt Cleff, he becomes immune to shadows and darkness and all attacks of their like. Also, all of his non-virus attacks become black and maybe even embedded with a virus itself. Also, Cleff can create viruses that can affect the physical and mental condition of a person, meaning that any virus is at his disposal (meaning that perhaps he can give you the disease/virus of... SYPHILIS! Or maybe even... BIRD FLU! Or possibly any other contaminating virus... things.) His newer abilities also include him being able to become a shadow, turn things into viruses or data or shadows from afar, create viruses out of thin air, pollute air, automatically keep all electronic and mechanical things from working and nullify electrical attacks, create tiny black balls that can sicken and wither what they touch that is alive and meld with shadows, as well as make magnetism not affect him. Upon touching someone's head, he can permanently or temporarily disrupt their brain waves and make them unable to move or send thoughts through to their body, or his favorite, lock up the brain so that only brainwaves will flow around the head instead of being sent to the spinal cord, and then send in electricity through the brain to make it overload and EXPLOOOODE~! Another thing he can do is create little black balls that will attack by disrupting their own structures or just hitting people. Touching these little black balls can cause people's thoughts to be scattered and their nerves to malfunction, as well as numerous other things (some listed above). There are a few ways to get him back to normal, but I can't tell you that, now can I~?

Because he had recently gained a HEFTY amount of data and stuff of the sort after going corrupt, he has many new abilities, such as Medaforce, Warp Speed, the ability to use and summon Meda Parts at his own will and use them, Jehuty powers, F.L.E.J.I.A. missile, use Demonic Energy, and hella other shit from absorbing the powers from Hisoka Yuudai's mechs. He can also use any of his Digimon's attacks at any given time, sharing their powers through downloading and such. Also, he has gained more weaponry for his wings.

_________________

The First Restriction

-- Known as '

The Great Mind

', Tabrynth is a mystical dimensional puzzle entity that resolves and scrambles itself based on the consciousness of the one to whom 'The Great Mind' belongs. It is his actual mind, itself, and takes on many forms, but usually is a

Technology Sprite

or a Professor in a velvet violet suit. It has lavendar hair that droops over one eye and also extends back to form two large horn-like protrusions.

Technology

and

Transcendent Sound

are its powers.