MaTeus
Magnus Teus the Opal Lightchrysm :: White Sun; Crystal Star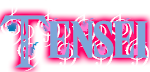 Posts

: 427

Points

: 615


Reputation

: 0


Join date

: 2015-02-25


Age

: 28


Job/hobbies

: God Of Angels - Archangel Of Archangels

Subject: Hikarigami; Teus The Light God Mon Jan 24, 2022 8:35 am

---

Love;

Spirit Animal; Crystalheart, The Crystal Dragon

Insanity Fusion Transformation; Dr. Snakes, the Chrysm of Life.

Sage Element; Light.

Kinesis (Souzenryoku); Photokinesis, Biokinesis, Chronokinesis, Chrono-Telekinesis.

Keeper of Insanity (Bloody Brother); Tear Lacrimoso/Tensei (Bloody Boss/Valorius) (Brother of Love; the Ivory "Moon" Keeper) (Ophiucus/Reptiles)

Alice Sister of Insanity (Elysian Daughter); Tifaret Tensei (Chita Lombardi/Kokome), the Chastity Belt of Disheart (Sister of Love; the Opal "Sun" Queen (Leo/Penguins)

Deadly Sin: Lust
Heavenly Virtue: Chastity

Counterpart: Insanity of Hatred
Partner: Insanity of Bliss

Chakra: Crown

Weapon Form: Chastity Belt of Disheart; Destiny Knot
Insanity Form: Blackheart the Black Dragon (Bahamut)
Shinsanity Form: Crystalheart the Crystal Dragon (Aurora)

Stage 1; Affection - Medusa's Calcifying Gaze; Dr. Snake's Glare
Stage 2; Arousal - Snake in the Grass; Viper Strikes
Stage 3; Desire - The Beauty Of Her; Blackheart's Black Heart.
Stage 4; Envy - Dragon's Treasure; Safeguarding Those Flames
Stage 5; Lust - The Smoothest Serpent; Lady Silk's Body
Stage 6; Pleasure - The Heat of Red; Red Velvet's Flame
Stage 7; Compassion - The Chill of Blue; Blue Velvet's Ice
Stage 8; Passion - Frostbite the Crystal Flesh Dragon
Stage 9; Euphoria - Carnage the Hot Blooded Dragon
Stage 10; Love - The Black Dragon's Pure Heart of Light

The most cautious of the emotions, using silence, beauty, and truth to lure in prey and judge whether they can handle the Crystal Dragon's Crystal Heart or not. The Spirit Animal, known as Dr. Snakes for her series of experiments, and Dr. Horrible test to see those who are worthy, and if they are indeed, then they have the heart of the great Crystal Dragon in their hands for all eternity, and the connection of Love is permanent.

Luminon was born from a star in the most literal sense. He is a being of purity and filled with stellar, celestial and light energy, giving him control over these powers. His nature seems emotionless, however he is quite aware of emotions and feelings of himself and other people. Just because they don't show does not mean they aren't there.

He has the body of a six year old child, though his lifespan has exceeded that by eons. His orange hair is shaped like the moon with small swirling little hair strands coming from the sides of his face. He has no eyes, just shining balls of light that serve as his eyes. He can see through deceptions like shadows, invisibility and illusions and such with these light eyes, giving him the power to see the truth. He wears a scarf that has arm-like abilities and extends outward from his neck like a third arm.

Luminon's body is metallic, save for his face, which is flesh. His body is a type of supermetal that does not melt easily, however it is also flexible and malleable to a certain degree. It takes a lot of force to pierce it. He has five metallic stars placed on the five points of his body; The largest, on his metallic stomach -- which is also the most powerful -- and the other four being on his metallic forearms and metallic legs. They can become unattached to his physical body and work as impenetrable shields.

Luminon rarely touches the ground, for he finds planetary surfaces impure before purging and is immune to the substances he bears control over -- that being extreme heat, cold, electromagnetism and gravity. His entire body is filled with his life force instead of organs, which is a strange type of light that leaks like liquid, but it's a natural sort of celestial light that he uses as fuel -- like a star -- and can maintain long engagements without running out of energy, especially if the power of a star is nearby.

Luminon seeks to make things pure and rid the universe from all impure beings. He is not one to start fights and does not enjoy being in fights, however he is ruthless when he does fight. He has a polar opposite sibling that was made from Nebula instead of Stars called Nebulon. Their personalities and abilities differ to the extreme, and they have had epic battles and whatnot that that had destroyed stars and planets. However, Nebulon defeated Luminon in a nearby galaxy and drained his power, leaving him weakened severely. When Luminon dies, he explodes like a star; with a supernova blast then is reborn again from the nearest star to where he has died. He only gets one chance after death on each planet before he is forbidden from entering its atmosphere again. He crashed into the planet after the fight and now stays there to regain his power to defeat Nebulon... and maybe get rid of some impure beings in the process.
MaTeus
Magnus Teus the Opal Lightchrysm :: White Sun; Crystal Star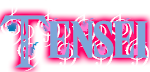 Posts

: 427

Points

: 615


Reputation

: 0


Join date

: 2015-02-25


Age

: 28


Job/hobbies

: God Of Angels - Archangel Of Archangels

Subject: Re: Hikarigami; Teus The Light God Mon Jan 24, 2022 8:40 am

---

Spirit Animal Form; Crystal of Life, the Crystal Heart of the Crystal Angel (Crystalheart, True Crystal Dragon)

Chakra: Crown

Sage Element; Light.

Insanity Fusion; Blackheart, the Black Dragon

Deadly Sin: Lust

Heavenly Virtue: Chastity

Black Dragon's Heart of Fire (Light/Will); Black Al'Ice; Red Velvet, Ruby (Signis)

Sacred Beast; Carnage, the Burning Blood of the Black Dragon

Black Dragon's Heart of Ice (Crystal/Soul); Black Al'ICe; Blue Velvet, Saphira (Blue)

Sacred Beast; Frostbite, the Crystal Flesh of the Black Dragon

Chrysm Of Life; Dr. Snakes (Medusa)

Counterpart: Insanity of Hatred

Partner: Insanity of Bliss

Sister Of Insanity; Disheart

_________________

One of the hallowed

Hikarigami (Light God), the Crystal Angel

. Having been developed from the Crystal Starseed after he came into his maturation as a divine protector of all stars, light, and celestial bodies, Luminon was transcended into Teus as a divine reward for his holiness as the Starseed.

Teus rules over the Highest Heaven and is the

Crystal Image

of the Crystal God to whom the Throne and Temple belong. He uses transcendent divine power via the '

Absolute Divinity

'. With the power of the '

Crystal Star

', he commands the luminaries as his Manna, and with the power of '

Crystal Aurora

', he commands all forms of light to his will.