Friday Tensei
Alicemaster the Great Fae :: Shinrei; Goddess of All Goddesses, Wonderlands and Characters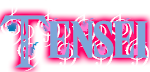 Posts

: 54


Points

: 78


Reputation

: 0


Join date

: 2014-11-23

Subject: Friday In The Veritas; Friday The Thirteenth Fri May 13, 2022 5:04 pm

---

When Friday Tensei passed through the Seventh Moon's barriers into the Lawless Land, she also utilized the Lawless Land's lawlessness to transition out of the Lawless Land seamlessly into the Veritas Universe, which she now floated in as a cosmic body. It was Friday The Thirteenth again, and the Fall Of The Ninth Moon. So, in cooperation with this, Friday Tensei decided she would command a little of her Alfortuna within the entirety of the Veritas Universe from the Trinity Plane.

"Hmhmhm, I'm Gonna Have Fun With This Thing..." Friday Tensei giggled dryly, but slyly. "... No One Can Say Friday Tensei Doesn't Get Involved In The Mix, No Sir..." she uttered to herself, swirling her arms around fluidly, stirring the powers of her Alfortuna about the Veritas Universe.
Omnia
Binah; Understanding, The All Informing :: Omnia Nirvana; the Goddess of Information






Posts

: 22

Points

: 30


Reputation

: 0


Join date

: 2014-11-23

Subject: Re: Friday In The Veritas; Friday The Thirteenth Sun May 15, 2022 6:10 am

---

='The Argus'=

"King Of Diamonds :: Dimensional Formation : Servant ; Pawn's Pawn - Dark ~ Gamble * Risk."

-Black Friday-

With the awesome might of Alfortuna, which governed all fortune via Possibility and Probability, good or bad, as well as manipulated the Outcome among other values that were or were not supposed to be fixed, Friday initiated her own 'Black Friday' more suited to her own tastes, and unbeknownst to all but herself.

Meanwhile, as the Black Friday proceeded on in secret, Friday The Ninth, known as Omnia, manifested before Friday The Eleventh, bearing the Silver Pumpkinhead; the Archival Chamber. It seemed as if she was taking advantage of her own powers to do as she pleased, as it was Friday The Thirteenth here, and she was able to utilize her powers in whatever way she deemed fit on days such as these. She had fortuitously drawn a card that relied totally on chance, which she could manipulate the Values of at will. This means that such a card was not only completely and only beneficial to her, it also could not backfire because of the nature of her abilities in conjunction with such a specific card.

Omnia smirked, activating the Argus Card System through herself, as per by the will of Alfortuna, which was stirred by Friday Tensei.
Omnia
Binah; Understanding, The All Informing :: Omnia Nirvana; the Goddess of Information






Posts

: 22

Points

: 30


Reputation

: 0


Join date

: 2014-11-23

Subject: Re: Friday In The Veritas; Friday The Thirteenth Thu May 26, 2022 8:59 pm

---
Sponsored content
Subject: Re: Friday In The Veritas; Friday The Thirteenth

---