The Me-ou
White Rain Moon, Daddy's Little Angel :: The First Tenseingel; Peace of the Delta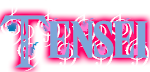 Posts

: 179

Points

: 239


Reputation

: 0


Join date

: 2014-11-30


Age

: 28


Location

: The World


Job/hobbies

: Government

Subject: Evacuation: First Class Session Fri Jun 17, 2016 5:54 am

---

Eventually, a woman's voice was heard on an intercom system wired throughout the entirety of the Pandaversity, revealing to all of the Students the voice of the Head Mistress for the first time, with her face projected upon many of the holographic screens in every area. There was an alarm blaring in the background.

"Good Day, Pandemia,"

she'd say rather cordially, hands crossed on her desk, which showed no visibility of her waist-down,

"I am your Head Mistress, the 'Me-ou' of Pandemia, Shiniere Tensei. I am issuing this Public Service Announcement to inform all Pandemia that a Class is about to be in Session and for all Students who are part of the Resonance class to enter the field for training. The Siren that you hear is the sound of the city being evacuated for the state of the School's training policy, where those who are adept in the arts of the Soul will go out into the field and deal with the wild Spirits, Monsters and Fae that are roaming about the City as your preliminary training."

She paused briefly.

"Furthermore, the Students that are part of the Weapon Training Class or the Wavelength Class should all head toward the Classrooms immediately in order to be taught on the basics of Wavelength and Weapon Training so you will be equipped to face the dangers of interacting with the creatures that litter the outskirts of the City and also that are now entering the City limits."

The Me-ou would issue each Class Session and how it was to be organized, so that everything was done as efficiently as possible.

"All Resonance Class Members please evacuate the School immediately and head to the field, where you will be instructed from there.""As a note; those with Dual or more Classes in Session at once may choose between whichever their options are and attend whichever Class they choose as long as it remains in Session. If one Class ends and another is still ongoing, then you are responsible for attending your still open Class as long as it is still in Session."


"Class Is In Session."
The Me-ou
White Rain Moon, Daddy's Little Angel :: The First Tenseingel; Peace of the Delta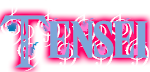 Posts

: 179

Points

: 239


Reputation

: 0


Join date

: 2014-11-30


Age

: 28


Location

: The World


Job/hobbies

: Government

The Me-ou
White Rain Moon, Daddy's Little Angel :: The First Tenseingel; Peace of the Delta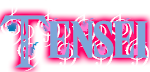 Posts

: 179

Points

: 239


Reputation

: 0


Join date

: 2014-11-30


Age

: 28


Location

: The World


Job/hobbies

: Government

Sponsored content
Subject: Re: Evacuation: First Class Session

---