Pumpkinheart
Magna Signis the 'Jack O' Lantern' :: Great Furnace; Shinigami of the Delta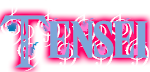 Posts

: 72

Points

: 90


Reputation

: 0


Join date

: 2014-11-17

Subject: Gift of Union; The Magic Meat Cleaver Mon Mar 02, 2015 6:50 am

---

Cleaver (Magic Meat Cleaver)
To accompany his large blade, the Pumpkin Carver, Pumpkinhead has another weapon. This is a legendary weapon that was passed down to him from a great dimensional hero from his home dimension, The Lantern (not the Weapon, the Person), who was a heroic Scarecrow Demon that felt his power could be granted to Pumpkinhead. His signature weapon, the giant Magic Meat Cleaver (called Cleaver for short) could do a variety of things, but that was also because of his demonic powers mixed with it. It had the ability to transform when it was with The Lantern and rip through realities, dimensions and space. As of right now, it cannot transform, but it can rip through space and dimensions and when enough power is focused into it, realities as well. This Meat Cleaver was how The Lantern got from one realm to another, since he was both from a Demon World and the dimension of Dimensia. This Meat Cleaver also has enough power to split a building clean in two with little to no effort at all, as well as increase its size to great lengths if enough power is focused into it.

Signature Technique
Omega Cleaver: The signature technique of the Magic Meat Cleaver. By focusing a lot of power into it, it becomes able to split space and reality in two, leaving nothing in its path. This ability can cut through just about anything when enough power is focused into it, however it cannot be used consecutively because of how much power is needed to fuel this ability. This attack does work on a wide-range scale, making a massive ripping explosion of cut space... and stuff.