Tabrynth
Prof. Dr. Tron the T-Cleff :: Deus Ex Machina; Jinseigami Omnitron of the Dusk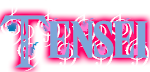 Posts

: 1645

Points

: 2261


Reputation

: 1


Join date

: 2014-11-16


Age

: 28

Subject: Extension Tue Jul 10, 2018 12:22 am

---
Silver Pumpkinhead
Grimlock, the Pumpkindread :: Samael the Headless Horseman; Dark Legend of the Data






Posts

: 277

Points

: 322


Reputation

: 0


Join date

: 2014-12-13


Location

: $$$


Job/hobbies

: $$$

Subject: Re: Extension Thu Dec 08, 2022 12:30 pm

---

Quote :

='Player'=

-Aerial-

Name: Mandalucine
Nickname: Lucine; Lucy; Manda; Mandala
Age: 19
Nativity: Dawn Villager
Species: Avisora Lamia (Shadow Eye)
Gender: Female
Powers: Bruta Cephalopoda & Virility Manipulation
Weapons: Thespian (Joust); Wreaking Sight (Scope)
Personality: Heartless, Uncaring, Selfish
Point: She focuses more of herself on where she is, what's going on, and her surroundings rather than thoughts and feelings of others.
Appearance: With a nice purple and green laced top hat which is on her choppy long green cut hair, the bangs are at a length for her eyes to be perpetually overcast. She is a Lamia, but also wears a matching corset, because her toxic scales are similar hues as purple and green.

When in Reality Hell, I was brought back having no eyes. Sadly, I have short term memory, yet, I can be a pleasant person to talk to, just don't make eye contact, or make things awkward since I don't have any eyes.  "... It was all different for me, I can't remember anything past a few days or even hours, what good is it to learn?" Until something grasped me, it was only a few seconds I realized it was a cold hand pulling me... As I felt her, something was tugging and pulling at my long hair. I screamed, I quickly grabbed my face, inching closer to my eyes, however, the small craters still lingered. What happens next, I cannot recall as, my short memory kicked in, and I cannot remember.