Tabrynth
Prof. Dr. Tron the T-Cleff :: Deus Ex Machina; Jinseigami Omnitron of the Dusk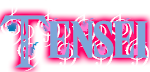 Posts

: 1645

Points

: 2261


Reputation

: 1


Join date

: 2014-11-16


Age

: 28

Subject: Glean Tue Jul 10, 2018 12:31 am

---
Silver Pumpkinhead
Grimlock, the Pumpkindread :: Samael the Headless Horseman; Dark Legend of the Data






Posts

: 277

Points

: 322


Reputation

: 0


Join date

: 2014-12-13


Location

: $$$


Job/hobbies

: $$$

Subject: Re: Glean Thu Dec 08, 2022 12:49 pm

---

Quote :

='Player'=

-Hybrid-

Name: Trey The Halfbreed
Origin: Trey doesn't know where he was born.
Weapon: Iselia (Bow)
Special Ability: Hikarai (Light Lightning)

His memory only spawns from when he was six, but thinks he has been in Reality Hell his entire life. That day, he received a bow. This bow had a special meaning in Trey's life, and had the power of Lightning in it. By combining the elements of Light and Lightning from two different breeds of species, an ability rather then a second element was formed to create his halfbreed ability -- the mark of his status. In addition to Spells, he had an ability to bend and wield light at will with the attributes of heat, power, and solidity, manipulated to his will via ionic overcharging of photons. He cannot tell who his father is either; whom he takes after. His father is said to have given him the Light powers embedded in his eyes. But without the training necessary to use it properly in combat and create Techniques, it doesn't serve the same purpose most would assume it to.