The Tyranophant
Father Time, the Godfather :: Crystal God; The Keeper of the Veritas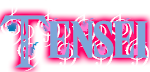 Posts

: 1402

Points

: 1610


Reputation

: 0


Join date

: 2014-11-16


Age

: 29

Subject: 7th Restriction; Tyranophant Sun Jul 26, 2015 2:40 pm

---

The Seventh Restriction: Insanigeist; Restriction of Insanity (Perfection)

Restriction 777; Seventh Heaven: This restriction bound to this mask suppresses and controls the Seven Insanities all into one after each Insanity has been mastered to perfection and become Shinsanities. The mask's restriction thereby becomes non-existent and the user goes into a special mental-physical-spiritual state even beyond that of the Fifth, where instead of removing the insanity, it is kept and maintained in perfect harmony so that the user can become and focus it in any way they see fit at any time. (Perfection; Shinsanity)

This thereby gives control over all outcomes via Fate and Destiny through Astrology, drawing power from all forms of Energy and all Influences. Because there is so much rampant, unbridled energy that has to be kept in line, it alters very easily and is highly unstable, being only as stable and controlled as the user, all to their complete and utter will. If the user loses control, the energy becomes unstable and he becomes 'Insanity.'

This is the true form as 'Keeper Of Insanity' and controls all Insanity. With his powers of Astrology, the user uses the twenty four powers of the zodiac to their command to control the happenings of the universe with greater understanding once their emotions are in order, allowing them more potential power over abilities of the Fifth along with the elements of the Sixth. The user is able to command multiple universes and realities and conquer many multiverses in this state, as well as maintain their own.