Tabrynth
Prof. Dr. Tron the T-Cleff :: Deus Ex Machina; Jinseigami Omnitron of the Dusk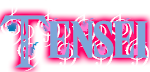 Posts

: 1666

Points

: 2288


Reputation

: 1


Join date

: 2014-11-16


Age

: 29

Subject: Argus Card System Sun Jul 08, 2018 3:33 am

---
Tabritha
Golden Apple the Jade Windchrysm :: Lilac Lily, Alice of the Crystal Wings






Posts

: 147

Points

: 190


Reputation

: 0


Join date

: 2014-11-17


Job/hobbies

: Golden Apple (Gold Pumpkinhead)

Subject: Re: Argus Card System Thu Dec 08, 2022 9:22 am

---

='

Argus Card System

'=

"Field :: Piece : Rook ; Defense - Stealth (Ninja) ~ Fortitude * Resilience = #1."

-

Shadow Hands

-


_________________
Souzenryoku Of Wind -- Tabritha Tensei, the Nav-Guide Technology Sprite. Also known as 'Tron' and 'Serenade', Tabritha is a Technology Sprite, which is a digital fae-like entity born of Cleff, her predecessor, and the digital image of Tabitha. She commands the element of Wind, but also is versed in digital energy, such as Tronics. She can tamper with the code of anything at its base value, and is the Targeting System of the Argus Card System. She is both a Cursor and an Icon, and can Target by highlighting as a Selection Tool. Her digital form is both physical and aethereal at the same time, as well as digital and virtual. She has the power of the Golden Apple, just as Aeris.