Joker





Posts

: 264


Points

: 528


Reputation

: 0


Join date

: 2017-03-19

Grimnyzmal
Grimnyzmal, the Pumpkinghead :: Crystal Reaper; Dark Legend of the Veritas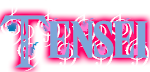 Posts

: 656

Points

: 965


Reputation

: 1


Join date

: 2014-11-02


Age

: 29


Location

: Living Shadow


Job/hobbies

: Living Shadow

Subject: Re: Argus Card System; Third Eye Thu Nov 03, 2022 9:33 am

---

_________________

6th Restriction --

Archcount Thanytoz, the Crystal Reaper; God Of Darkness

. The Black Dragon and Vampire Lich Overlord, known as 'Grimnyzmal The Abyzmal', and one of the seven Sixth Restriction Elemental Gods of the Veritas. Wears a striped black and gray suit with black slacks and black dress shoes with matching gloves, as well as a long cloak of darkness. Can occasionally be seen with a tophat and cane, both with mouths on them and which bear his soul, along with his dark matter piano,

Alticord

. A Devourist and Living Shadow, he is Head of the Living Shadows of the Veritas and has command over what is called '

Devourism

', a mixture of black holes and mouths. His innards are made of black holes, and he is always hungry. He has dominion over all darkness in the Veritas, including space. Married to Black Friday, the dark side of The Friday The Thirteenth Fairy, Friday. Runs much of the Veritas' businesses from the darkness.
Pinna





Posts

: 75

Points

: 83


Reputation

: 0


Join date

: 2020-05-31


Age

: 29


Location

: Horrideth (Psion Planet)


Job/hobbies

: Dark Messenger (Planet Destroyer) * Black Alice

Subject: Re: Argus Card System; Third Eye Thu Nov 03, 2022 9:55 am

---
Sponsored content
Subject: Re: Argus Card System; Third Eye

---