The Omnipedia
Shincleff, the True Grimoire :: The Legend; Herald of the Veritas






Posts

: 3481

Points

: 4876


Reputation

: 0


Join date

: 2014-11-04

Subject: Market & Marketing Thu Dec 23, 2021 8:03 pm

---
Tymon Nikia Bolton II
Shinseigami, the PanDaddy :: Pandimensional Overgod; the Unrestricted Being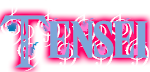 Posts

: 3190

Points

: 3609


Reputation

: 1


Join date

: 2014-10-14


Age

: 29

Subject: Re: Market & Marketing Wed Jul 13, 2022 7:00 am

---

Esteemed Review Of My First Published Work By The US Review Of Books: https://press.authorreputationpress.com/2022/07/08/the-us-review-of-books-commended-the-author-of-the-book-sin-walk-of-shame-khrona-tensei-for-his-imagination-is-boundless-and-endlessly-fascinating/
Grand Tabrynth
Chochmah; Wisdom, The All Knowing :: Omnitron Tabrith; God of Knowledge






Posts

: 2660

Points

: 2863


Reputation

: 0


Join date

: 2014-11-24


Age

: 29

Subject: Re: Market & Marketing Wed Jul 13, 2022 7:05 am

---

Book Marketing Social Media:

https://www.facebook.com/Khrona-Tensei-106755828732276 - Facebook Page

https://www.instagram.com/authorkhrona_tensei/ - Instagram

https://twitter.com/authorkhrona - Twitter

_________________

The Ninth Restriction: Infergeist; Restriction of Information

-- O.S. Tensei: The Creator; Master Control. Dimensional Nexus of the Veritas, Ruler of The Assault, and Creator of the Argus Card System. The Grand Tabrynth is the Master Control unit for the entire Veritas Dimension, especially the Veritas Universe, and is a bridge between the Dimensional Restrictions and the Universal Restrictions. Its true form is an ambiguously astronomical universal entity that is slender in body and with a shapely curvaceousness like a pen, legs tipped as the point, and eight long, spindly arms with equally as thin claws on each, which are the Eight Arms Of Tabrith. Its head and face look exactly like the entity which it is the virtual and mechanical version of, yet the avatar of The Creator, O.S. Tensei, is more humanoid in appearance, though that varies. He commands all data and information as well as logic and code, -- known as

Omnitron

-- and by default, the Mechanica. From him comes the waves of the universe, known as Transcendent Sound, and the sounds of the dimensions, which are

Omnitranscendent Sound

. He also has executive command over The Assault and Manual Overwrite processes, and can pursue them at any time, anywhere, which activates many features -- if not all of -- the Veritas.
Sponsored content
Subject: Re: Market & Marketing

---