Kairo
Raigami, Crystal Petals of the Crystal Spark :: Crystal Chrysanthemum of the Mezzo Terra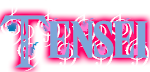 Posts

: 306

Points

: 494


Reputation

: 0


Join date

: 2014-11-17

Subject: Lightning Legend 2; The Commander Sun Nov 14, 2021 4:02 pm

---

Hidden by infinite Manna, the Dragon Temple; Tower Of Manna remained cloaked by the power of pure Creative Energy. The mysterious realm was charged with energy coming from the Lightning God, whose presence filled the entirety of it via electrical surges. When he spoke, the entire enigmatic realm rumbled along with his voice.

"GO!!!" bellowed Kairo, "Let My Voice Spread The Spark Of Creation All Throughout The Veritas."

The Manna, which was Creative Energy in its purest form, would burst from around the Tower Of Manna and spread through the Veritas at the word of Kairo, and the sparks struck random beings all across the Veritas, allowing them part of the power of the Crystal Spark under the command of Kairo. "Crystal Petals Of The Crystal Chrysanthemum," further spake the Lightning God, "CONVERGE!!!"

The sound of Kairo's Voice projected everywhere, filling the heads of the 'Instruments' which would exact his will. They would be able to hear him as if he spoke directly to them, something like the thoughts of their own head, only in his voice. His wavelengths would have executive authority over those within the bodies of the Instruments, and through them would he begin to use the power of Creation. Eventually, all of them, who were like petals of a flower, would meet him at the Tower Of Manna by following the Command of the Voice.