Taijitu
Mikou the Panduochrysm :: Keeper of the Crystal Wings; Alice of the Crystal Petals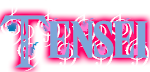 Posts

: 216

Points

: 380


Reputation

: 0


Join date

: 2015-02-12


Age

: 28

Subject: Makin' Out Like A Bandit; It All Comes Together Thu Nov 24, 2022 1:40 am

---

='

The Trunade

'=

-Dark Network

Taijitu had been stirring up some trouble all about, with no one aware of her nor her purpose in the matter. After snatching everything from several different businesses in a cutthroat lineup, she could topple them all down in a domino effect, and was ready to do so, now that she'd hit the 'ground zero' for such a move. "Heheheheheh~!" she snickered to herself, "Makin' Out Like A Bandit!" She looked over the documents, knowing for sure that she had everything that she needed to exchange this information on paper into paper she could use for making large purchases. "They Crossed The Wrong One..." muttered she, who was quite content with drinking the tears of those who'd crossed her after taking or demolishing their businesses. "Shoulda Been Better Businesspeople." That was the end of the matter.

"Guess I Oughtta Stop Bein' Lazy And Get All Of My Forms On This..." Tai was one that normally worked in the background, not wanting all of the attention -- since she was normally doing something cutthroat -- or any of the heat that Ty would get. No, he was the main vessel, so he had to deal with the mess. Tai just had to hit and run. "Anyone Else Owe Us, I Wonder...?" She probably needed to speak to her normal, male version, Tymon. "YO, TY. We Gotta Chat." She banged her fist on her desk in her office in The Trunade, as if to demand Ty's presence, rather than summon him.

_________________

"Gorgeous." ~~ Theme of the 'Tall Tea' (Main)

"Top you Off then, Bloke?!" ~~ Theme of the 'Rough Rider' (Battle)
The Tyranophant
Father Time, the Godfather :: Crystal God; The Keeper of the Veritas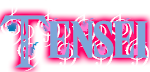 Posts

: 1246

Points

: 1438


Reputation

: 0


Join date

: 2014-11-16


Age

: 28

Subject: Re: Makin' Out Like A Bandit; It All Comes Together Thu Nov 24, 2022 1:57 am

---

-The Tyranophant-

Though not quite fond of being 'demanded' of by the brazen Taijitu, it wasn't as if all of Tymon's fragments weren't wholly aware of the situation. Besides, she was cute when she was all fired up like that, so Ty could excuse her. The Tyranophant appeared instantly on the other side of her desk, legs kicked up on it, and reclining lackadaisically. "The Fuck You Want, Bitch?!" he sneered.

"... Nah, Just Fucking With Ya -- I Know What The Deal Is." Ty snickered. "So Yeah, The Next Phase Of The Plan Is Real Simple. We Need To Hightail It Outta Here. We've Got What We Need From Pretty Much Everyone. HAHAHAHAHAHA~!" You'd be surprised how many people were unprofessional in the business world, or simply violated some sort of law or policy just to exact the most minor bit of hatred at Tymon. It was unfathomably sad that with all their power, what was worth most to them beyond holding on to their power was trying to forcefully prove and show it to someone who not only didn't care, but could also exploit that about them. "Works Every Time, And I Ain't Gotta Do Shit But Be Myself And Wait For Someone To Fuck Up." Whether it was online or offline, Tymon had loads of people trapped by their own foolishness, and was about ready to topple them. "We Gotta Hurry, But We Gotta Make Sure We Don't Make Any Sudden Movements. It Isn't... Quite Time To Dodge And Dip Just Yet. But When It Is... I Need You To Be The First One Out Of The Door. I'll Protect Ya, Tai, But You Gotta Not Stop Running. Don't Take Any Handouts -- Everyone Is An Enemy; Trust No One." The Tyranophant had to be clear about that, because the humans were getting desperate again, and in that, they started to use more conniving, weakling tactics.

"Never Underestimate The Weak. Just Because They Are Easy To Best Doesn't Mean They Aren't Formidable, Especially Bound Together." It made them harder to destroy, but didn't change that they were all still individually weak, and likely also still weak combined, but with a greater social influence. "That Dream We Had The Other Day, Coupled With The One We Had Years Ago, Foretold Exactly Of This Day And Situation We Are In -- In Uncanny Detail." Tymon was STILL baffled at how vividly perfectly exact the dream he had several years ago regarding Furcadia actually came true EXACTLY as the dream foretold. Down to the Satanic Ritual in the pit of fire. "... But I Ain't Got Time To Be Dazed And Amazed By My Powers," he said randomly. "I've Had Years To Get Adjusted To The Awe Of My Powers. Now, I Cannot Get Caught Up, Because I Can Use That Light To Put Others In Awe Where I Once Was In Awe. And THAT Is Where You Make Your Run, Taijitu. YOU GET ME?!"